A Bear Brings A Dragon Some Soup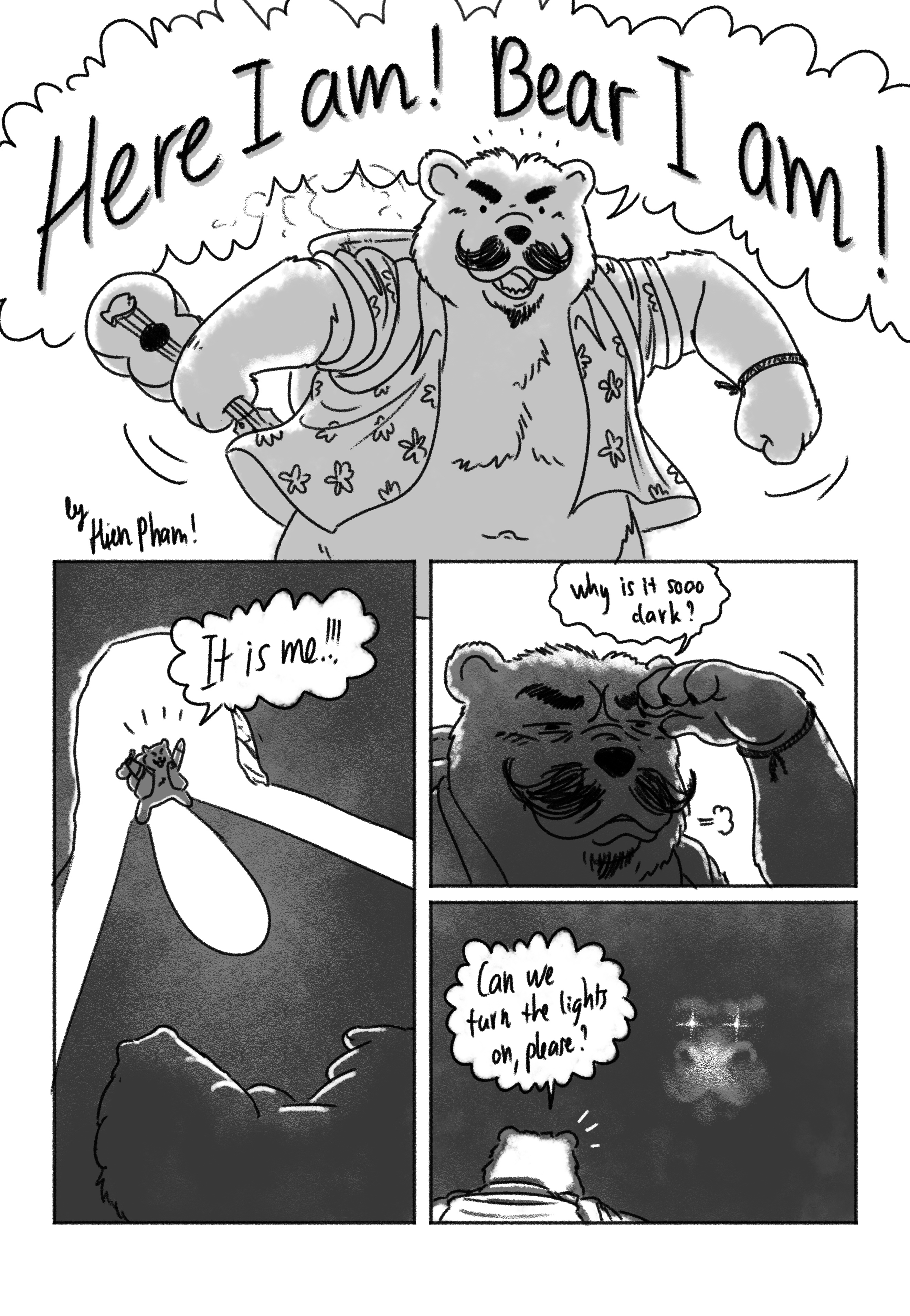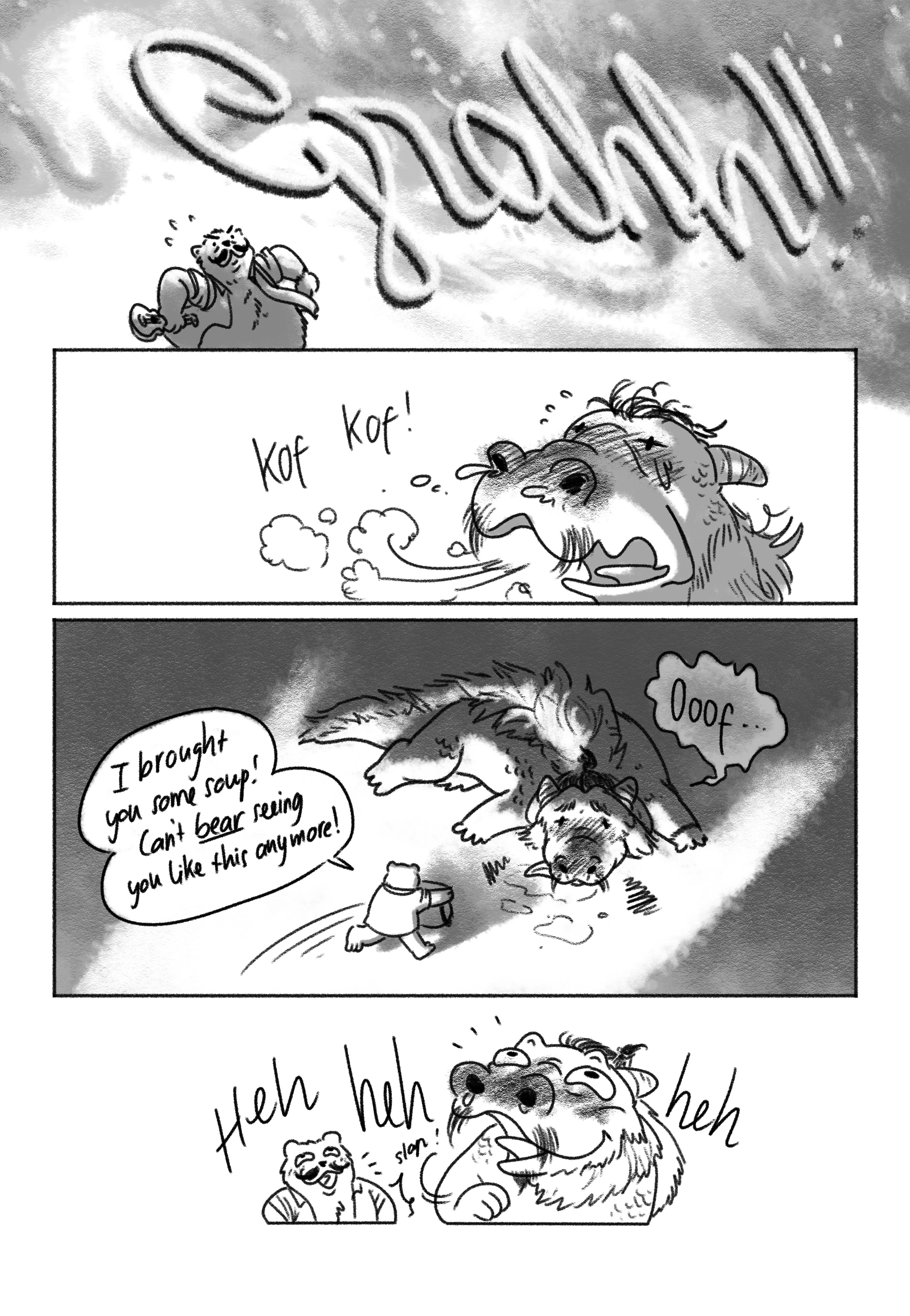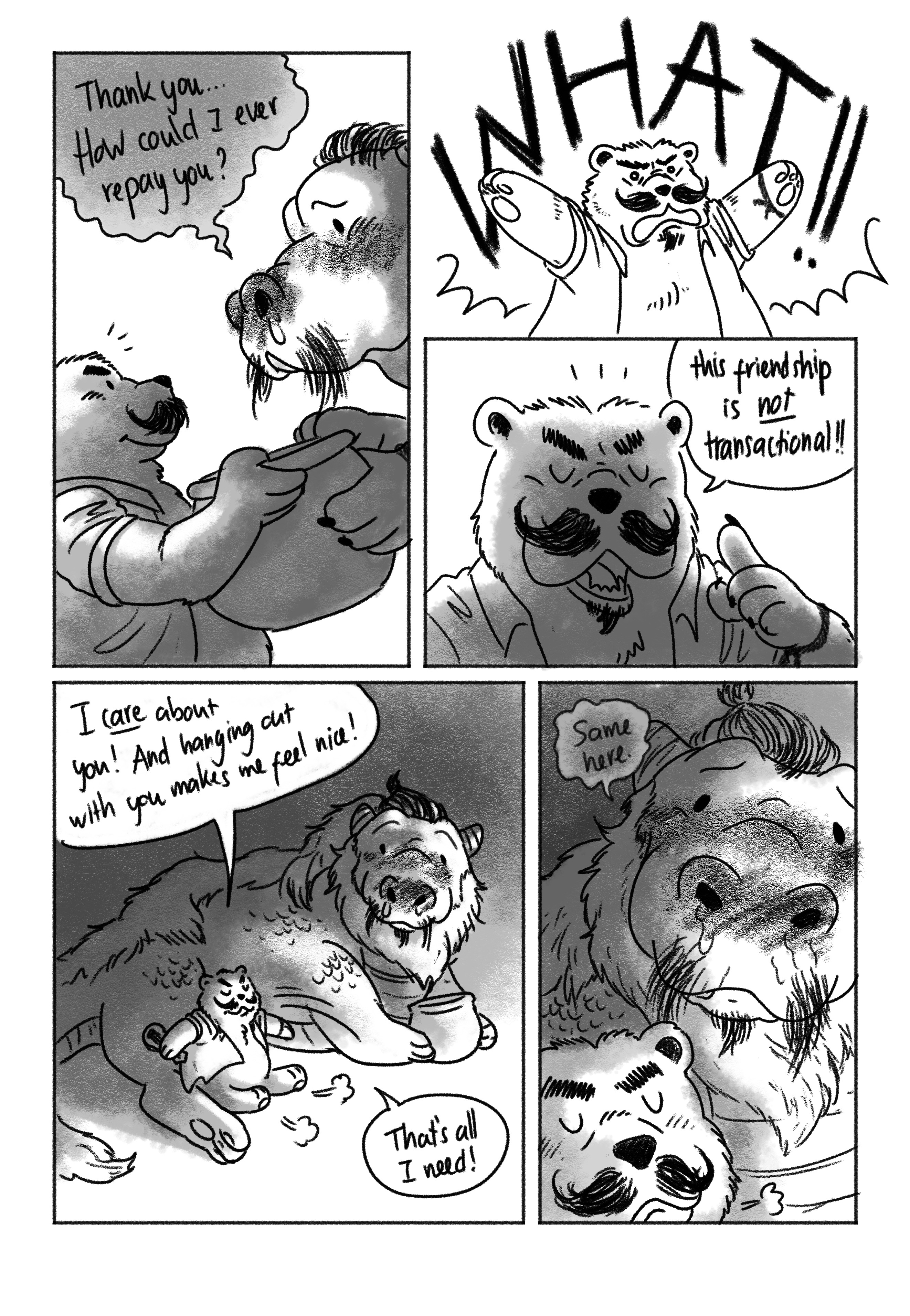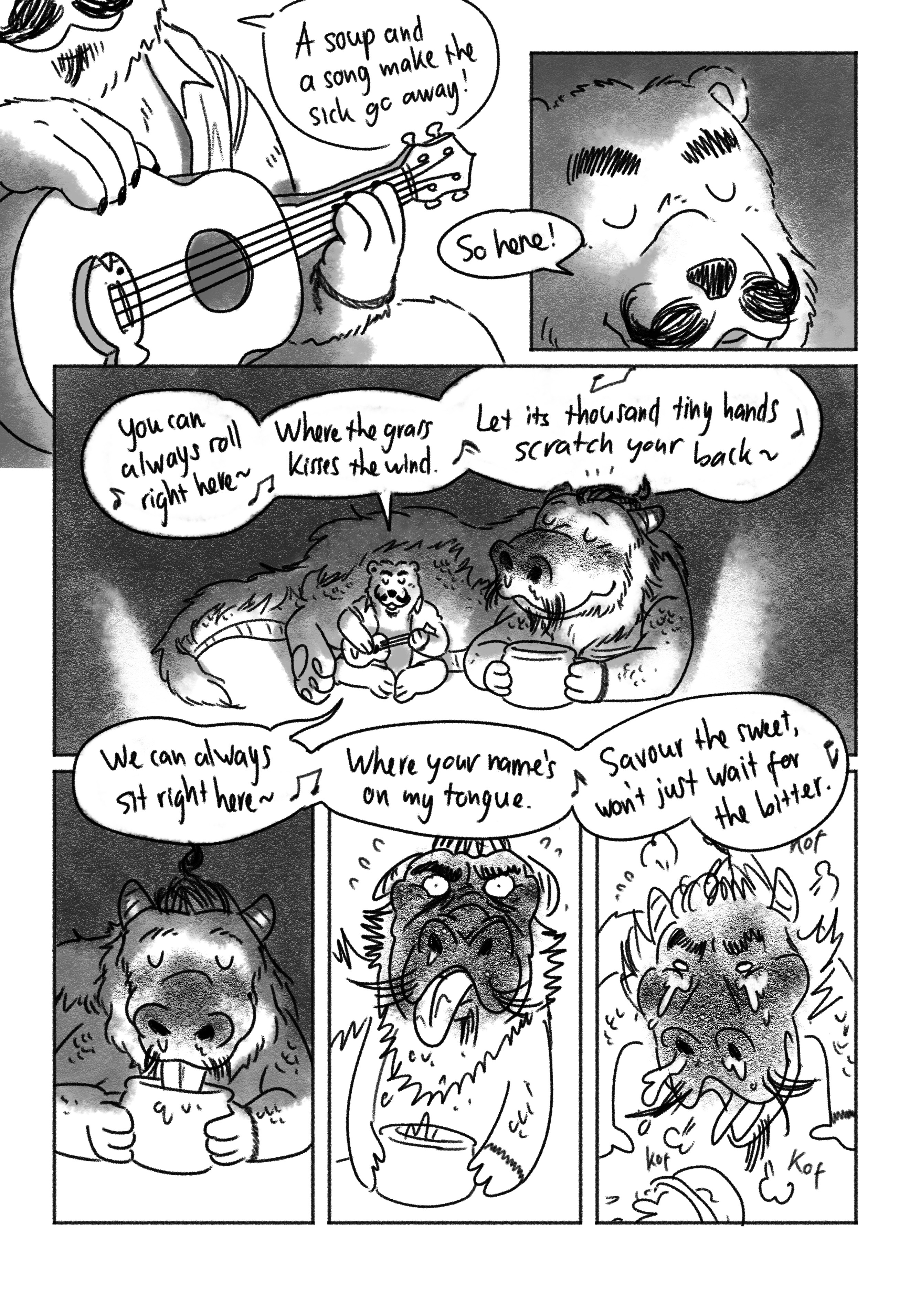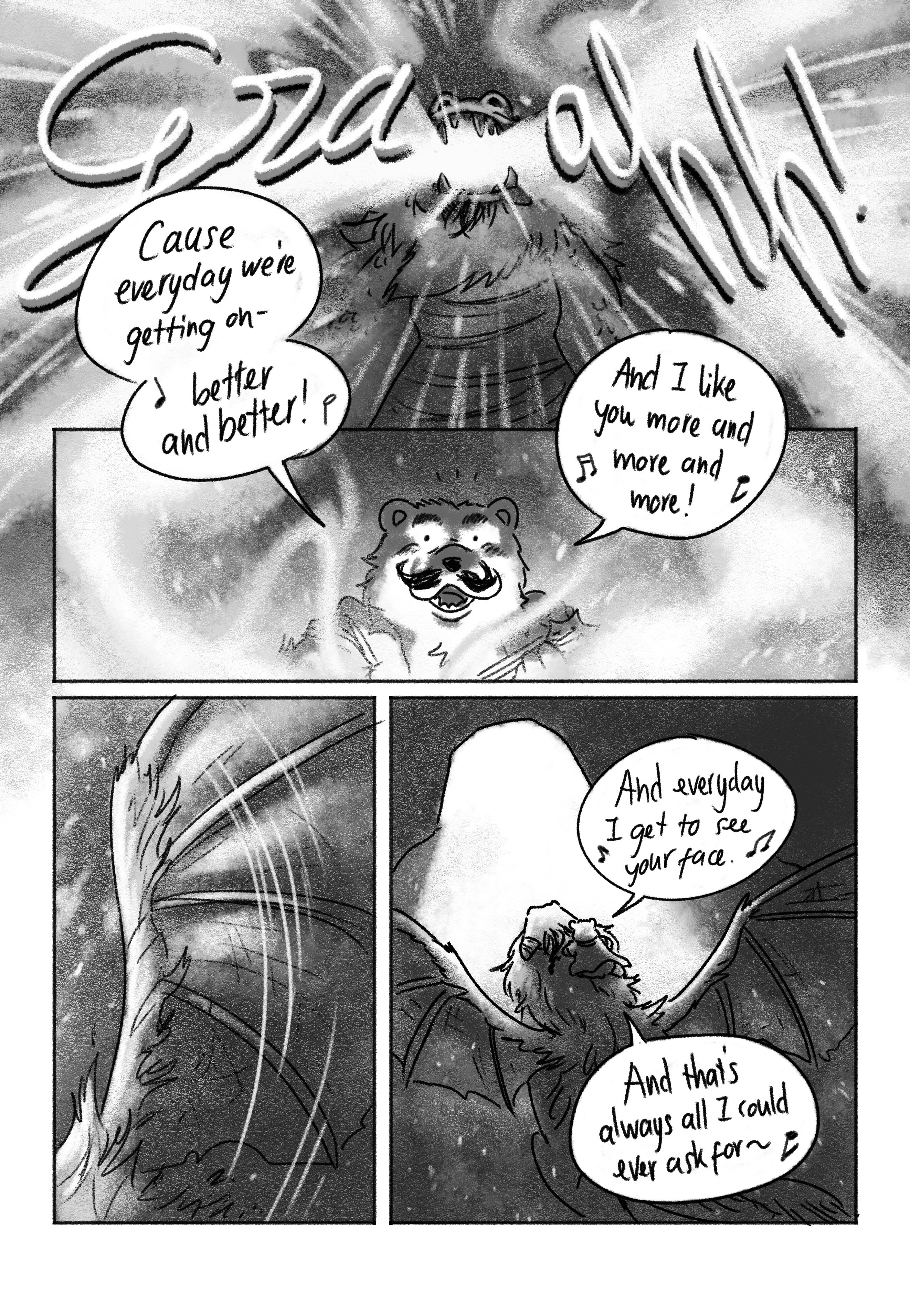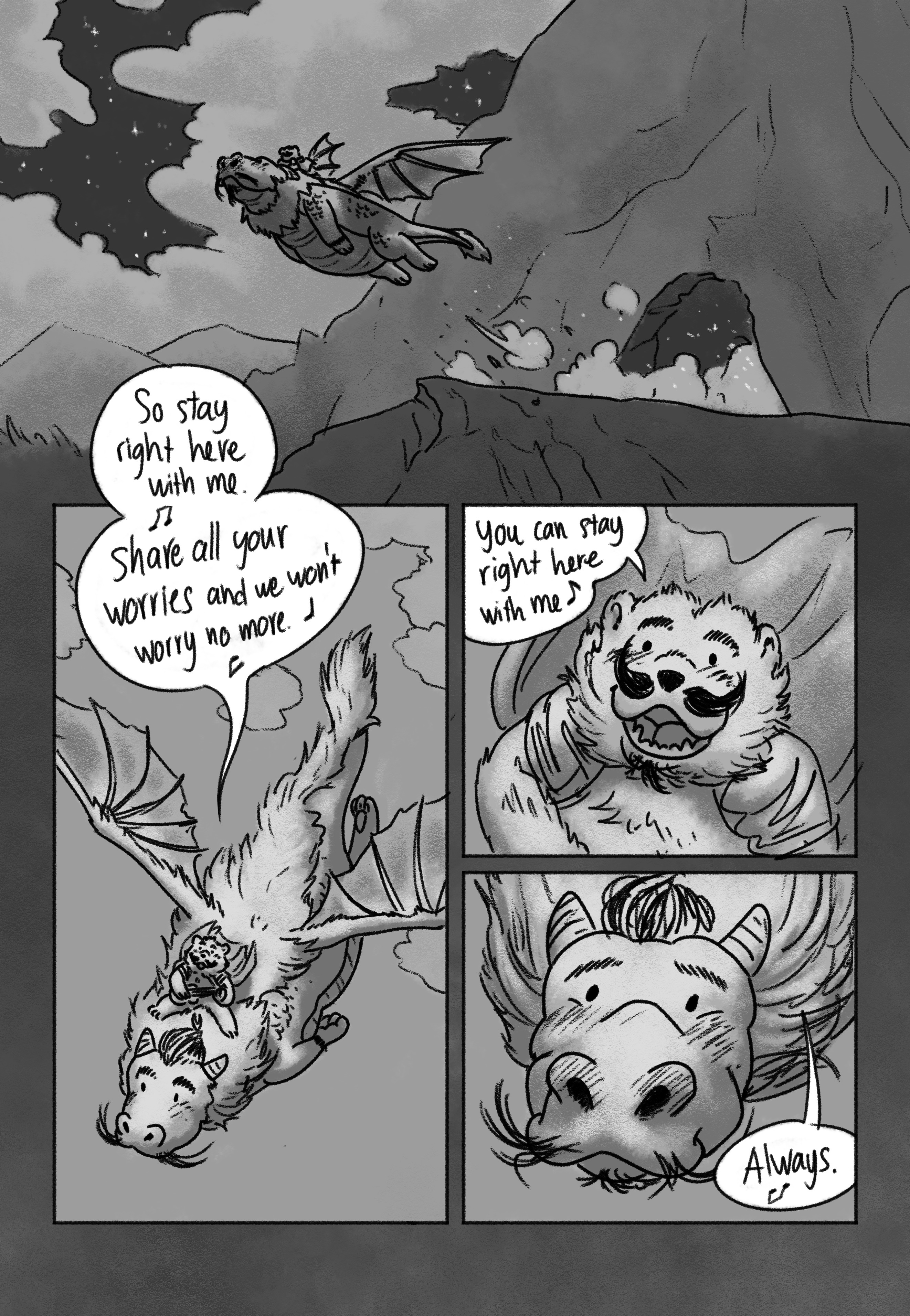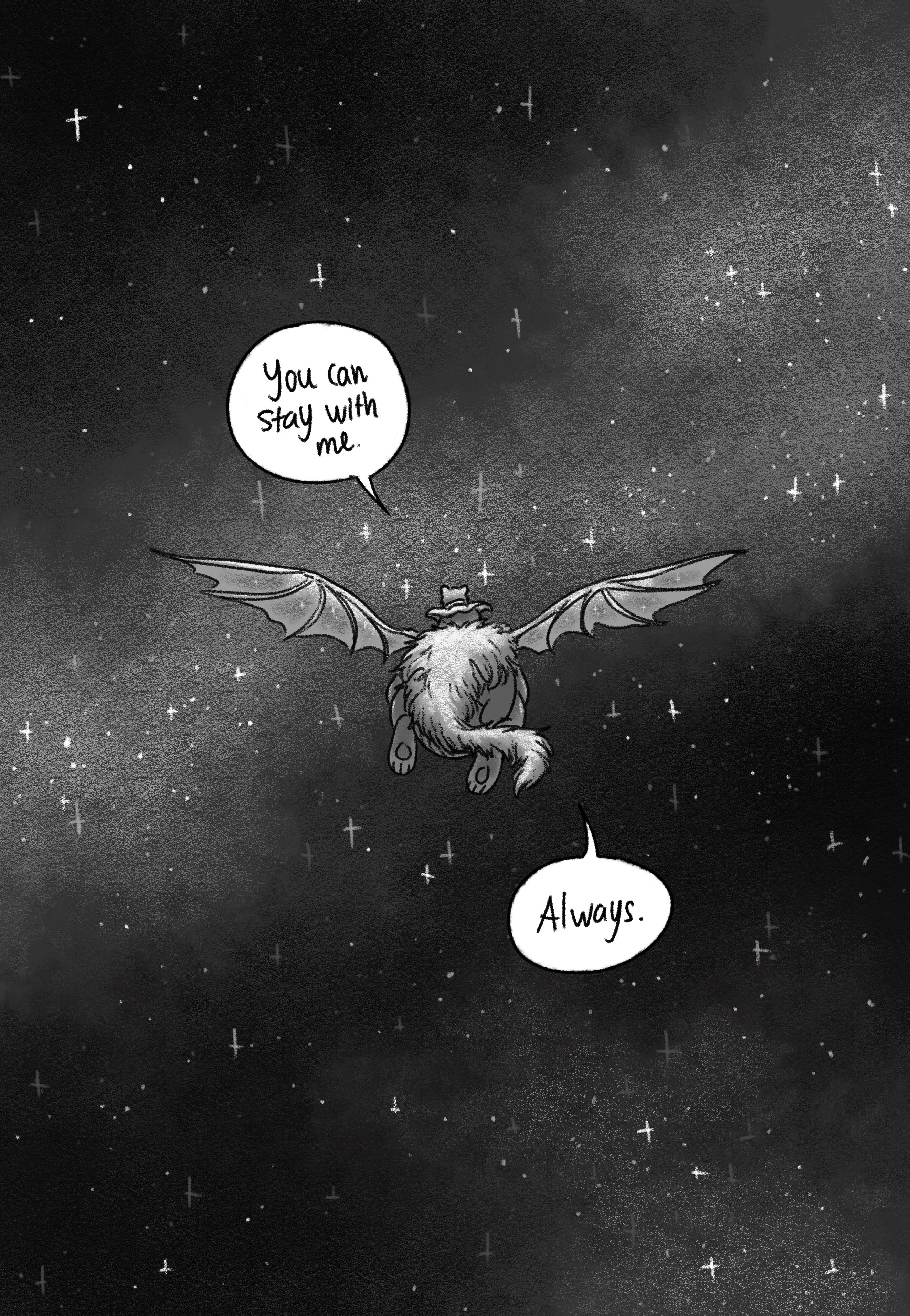 ---
While waiting for a freelance gig to come through, I wanted to do a quick and silly comic in which I don't care at all about the end quality and I only care about enjoying the process! Thus: A Bear Brings A Dragon Some Soup!
Oh! And the song in the comic is one I wrote for a different thing but it seemed fitting, so: https://drive.google.com/file/d/1GhxyG1bD494OPgubsCthb44nJldX3ScO/view
Paid download includes concept art / sketches of me trying to learn how to draw a dragon!

---
There's one line in the comic that really became the seed for this story: "This friendship isn't transactional!". I've... always had this problem with feeling extreme guilt when folks wanted to pay for something for me. It's... really bad! Haha! Part of it makes sense to me but part of it is irrational, I admit, and has led to proper arguments over friends wanting to buy me... a $3 bottle of water??? And some flowers for Christmas??? It's ok! We made up!!!
I've since worked on it and have definitely improved (friends can buy me... food??? Now??? Incredible) and I wanted to have part of that in this comic, as I've been feeling extremely grateful for folks who are supporting me through the pandemic.
Another thing I wanted to include was this feeling of "your company is enough". I'm infamous for always asking if I can do the dishes or help out with chores whenever a friend invites me over for a meal. I always want to... prove? That I'm worth keeping around? Look! I can be helpful! I won't drink the fancy stuff you're offering please let me drink your tap water! I won't take up your resources!!! I hope you'll keep me around!
It's only thanks to my wonderful friends that I'm slowly coming to terms with the fact that... they want to hang out with me because they enjoy my company? The very same way I enjoy theirs??? A strange concept, I know. But it's true! This "take the least amount of space and resource" isn't the way I want to live anymore, so I've also been working to change that! And I've definitely gotten better.
Download
Click download now to get access to the following files:
Hi-Res Comic & Concept Art
75 MB