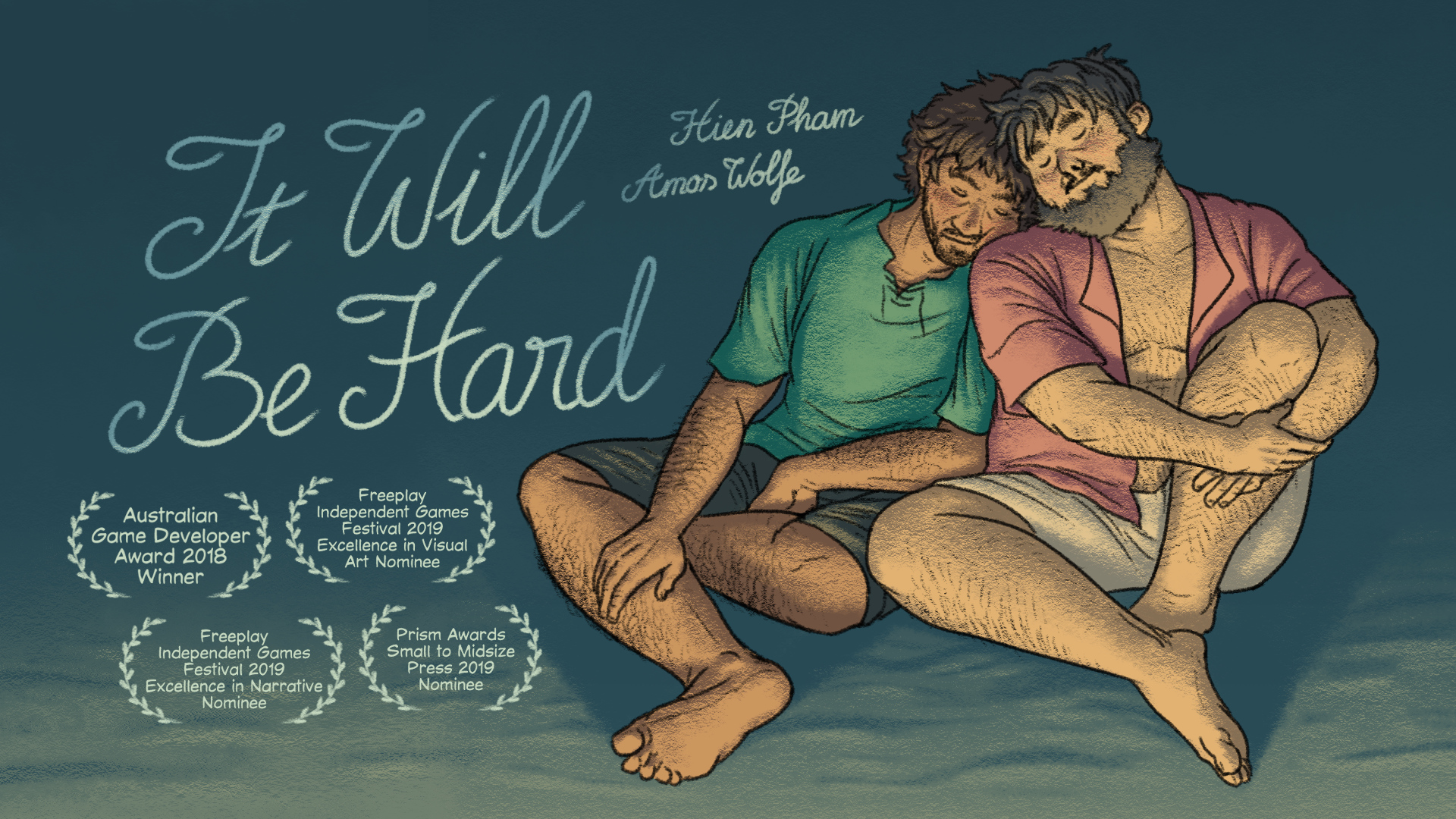 It Will Be Hard
It Will Be Hard is now FREE, plus Behind-The-Scenes PDF!
---
Hey folks!
It Will Be Hard has gotten way past the point where it helps me with rent, and now I believe it should serve as an accessible work instead of being stuck behind a paywall. So, It Will Be Hard is now free (or pay-what-you-want)!

I have also uploaded a new PDF with behind-the-scenes sketches and in-progress pages! And if you haven't checked out the Bonus Content PDF with a sweet mini-comic inside, please do!
Thank you for reading, and please have an absolutely wonderful day.

Sincerely,
Hien

Files
IWBH_BehindTheScene.pdf
165 MB
May 07, 2019