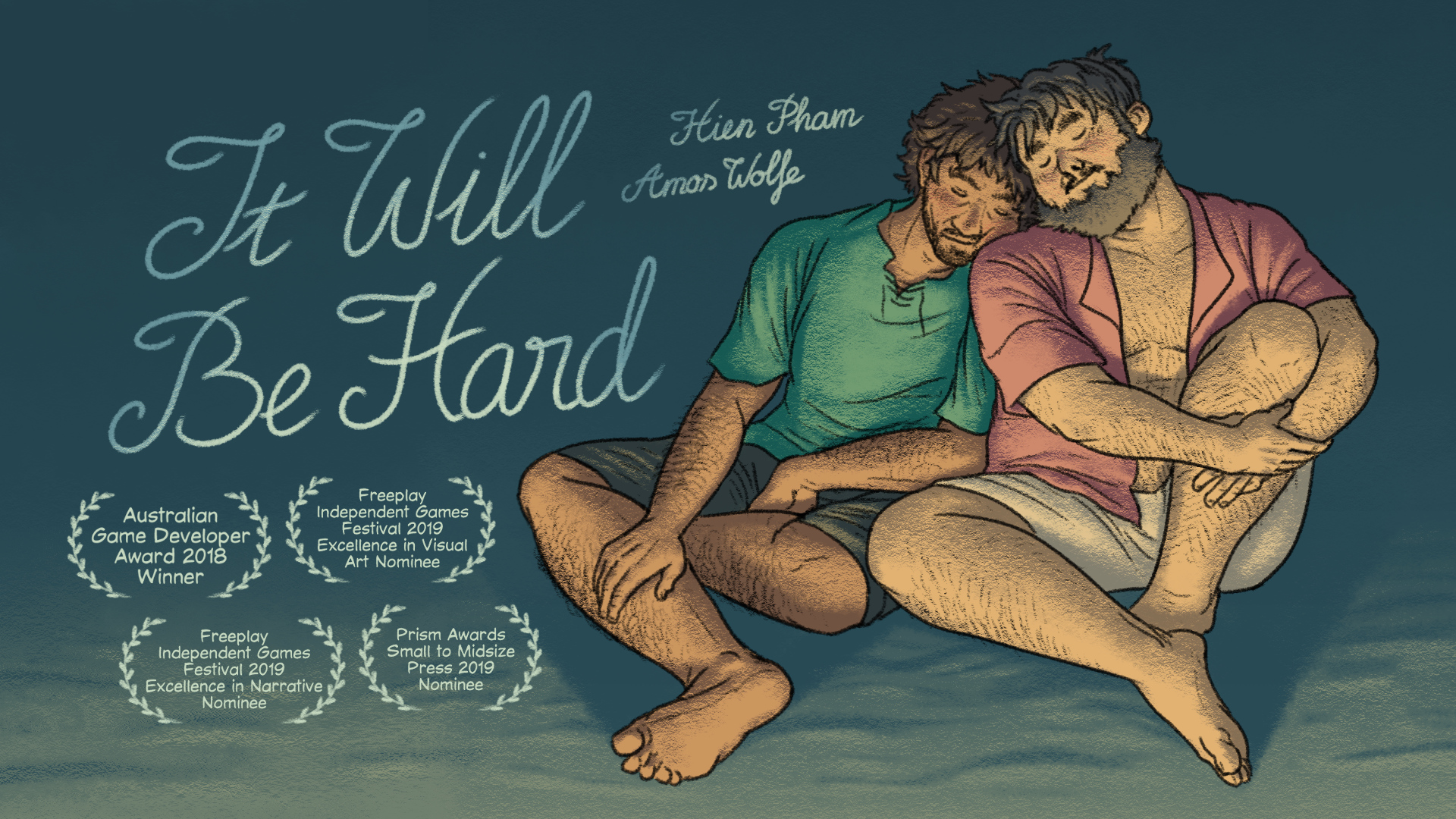 It Will Be Hard
A downloadable comic for Windows, macOS, and Linux
It Will Be Hard is an award-winning interactive graphic novel telling the story of Arthur and Harold - two men, with two polar opposite sexualities, working together toward one mutually fulfilling relationship.

With queer people of colour at its center, the gentle, optimistic, and optionally erotic story touches upon gray-asexuality, polyamory, and the importance of communication between partners.

FREE! Forever!
130+ fully-coloured pages!
Designed to be an interactive experience for Windows, Mac, and Linux!
Also available as a PDF including an Abridged version that does not contain explicit sexual content!
Bonus PDF of 3 full-page illustrations and a sweet mini comic!
Behind-the-scenes PDF with sketches and in-progress pages!
It Will Be Hard is presented as a digital comic with light choose-your-own adventure mechanics the player can use to create their own reading canon. The story stays linear, but the branching moments and memories explored go deeper into the two protagonists' pasts and characters.
The game features an optional sexually explicit section, which requires the player's consent before moving forward, and can be skipped in its entirety. The Abridged PDF removes this scene as well.

Accolades:
Art and story by Hien Pham
Codes by Amos Wolfe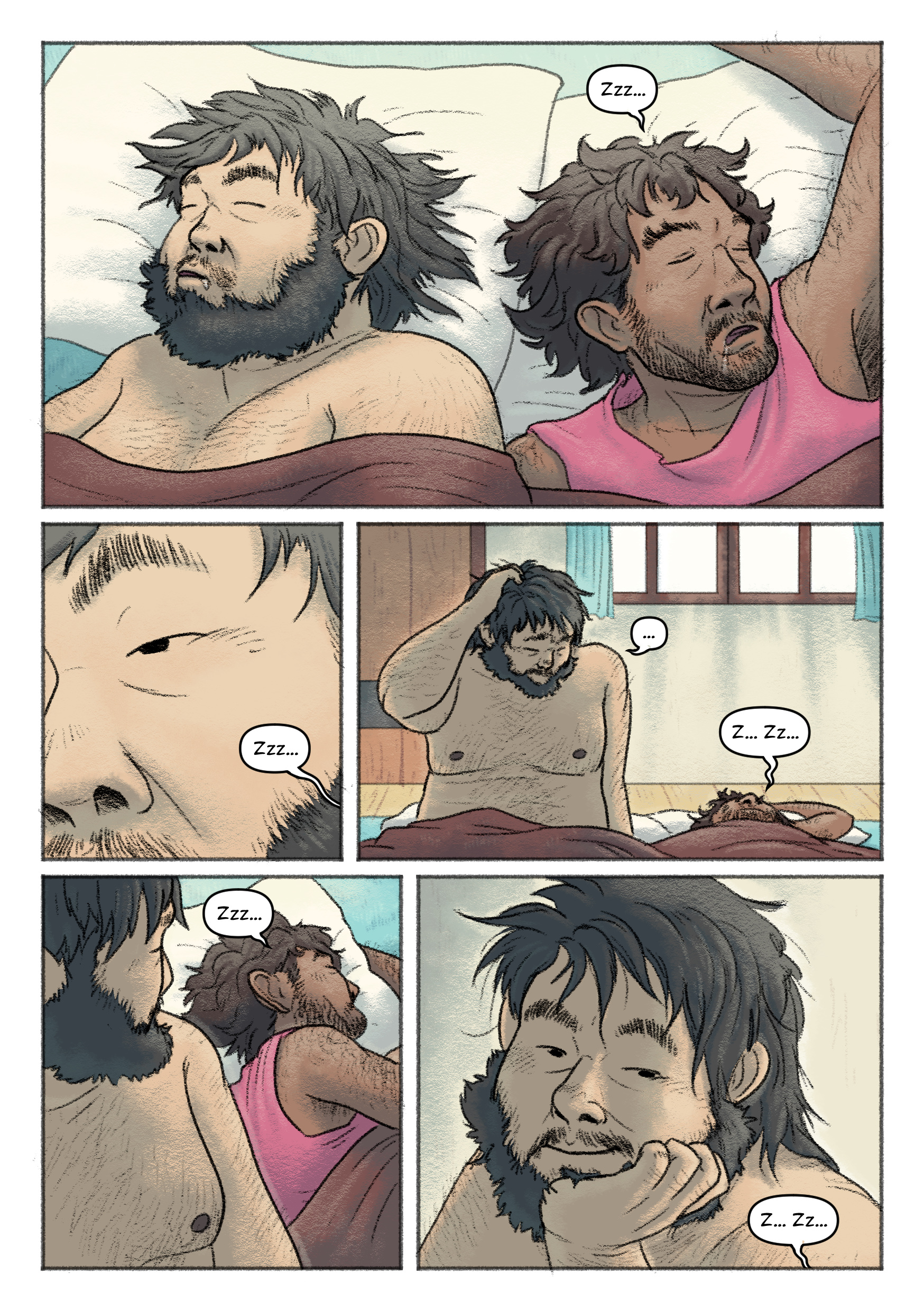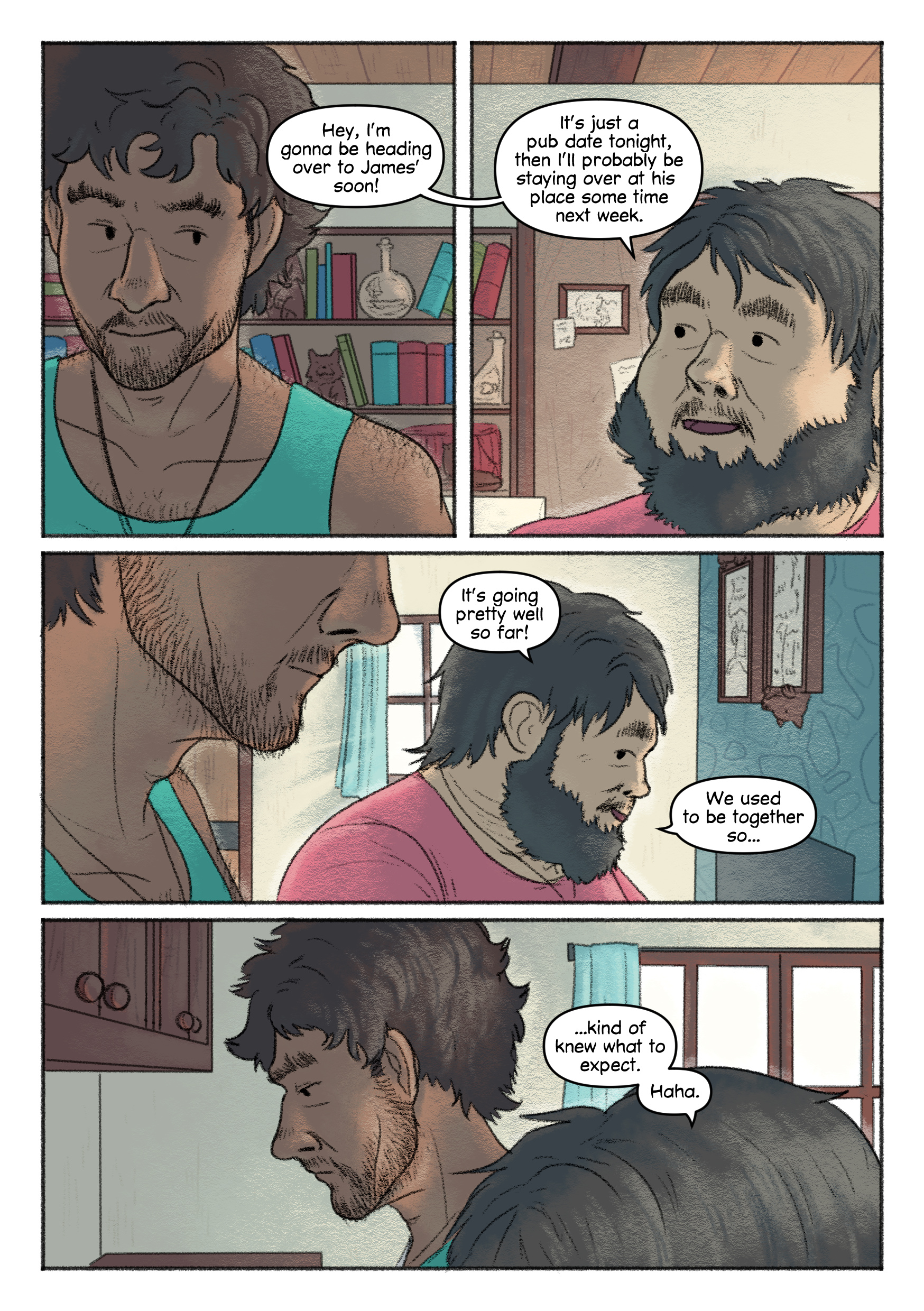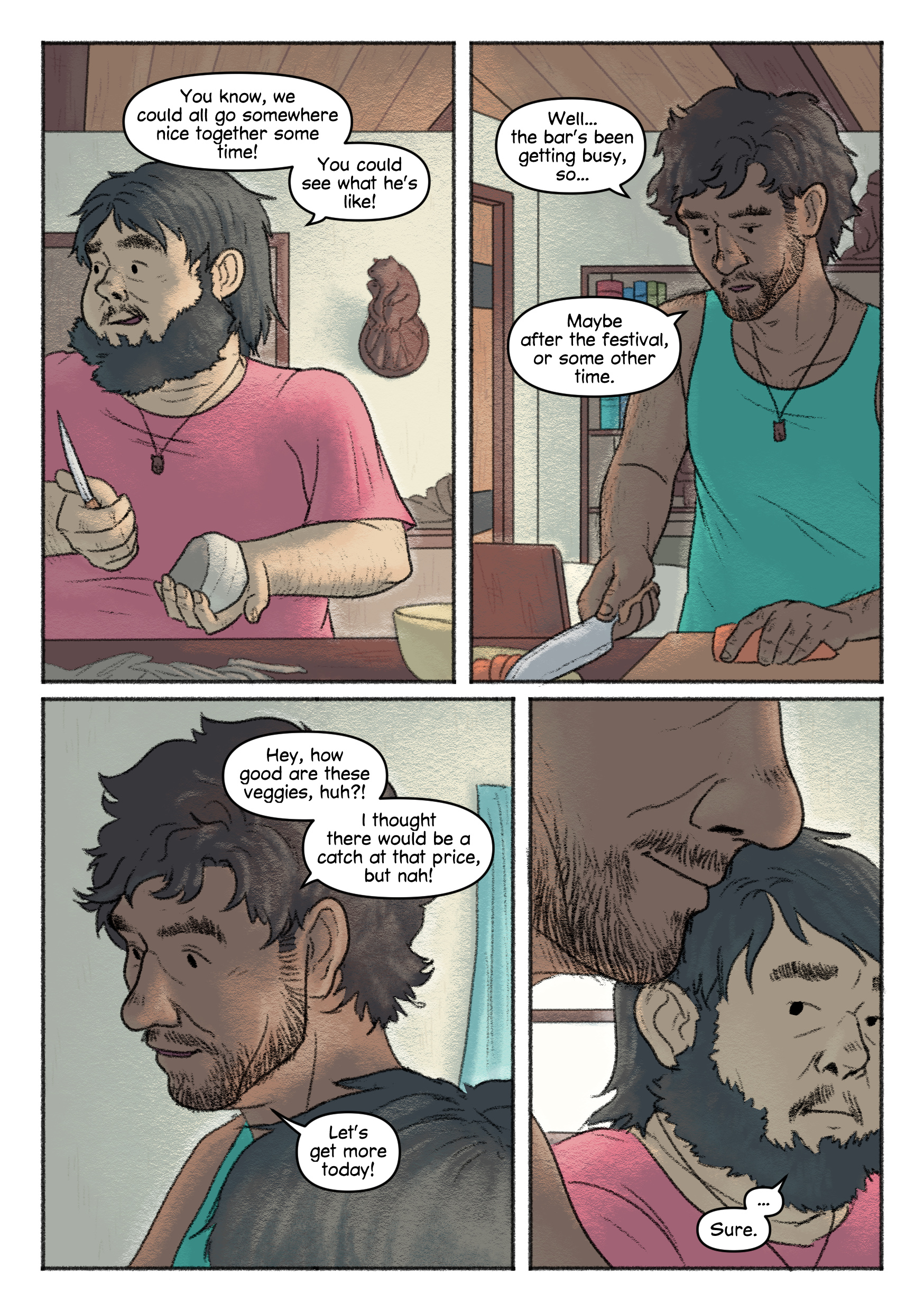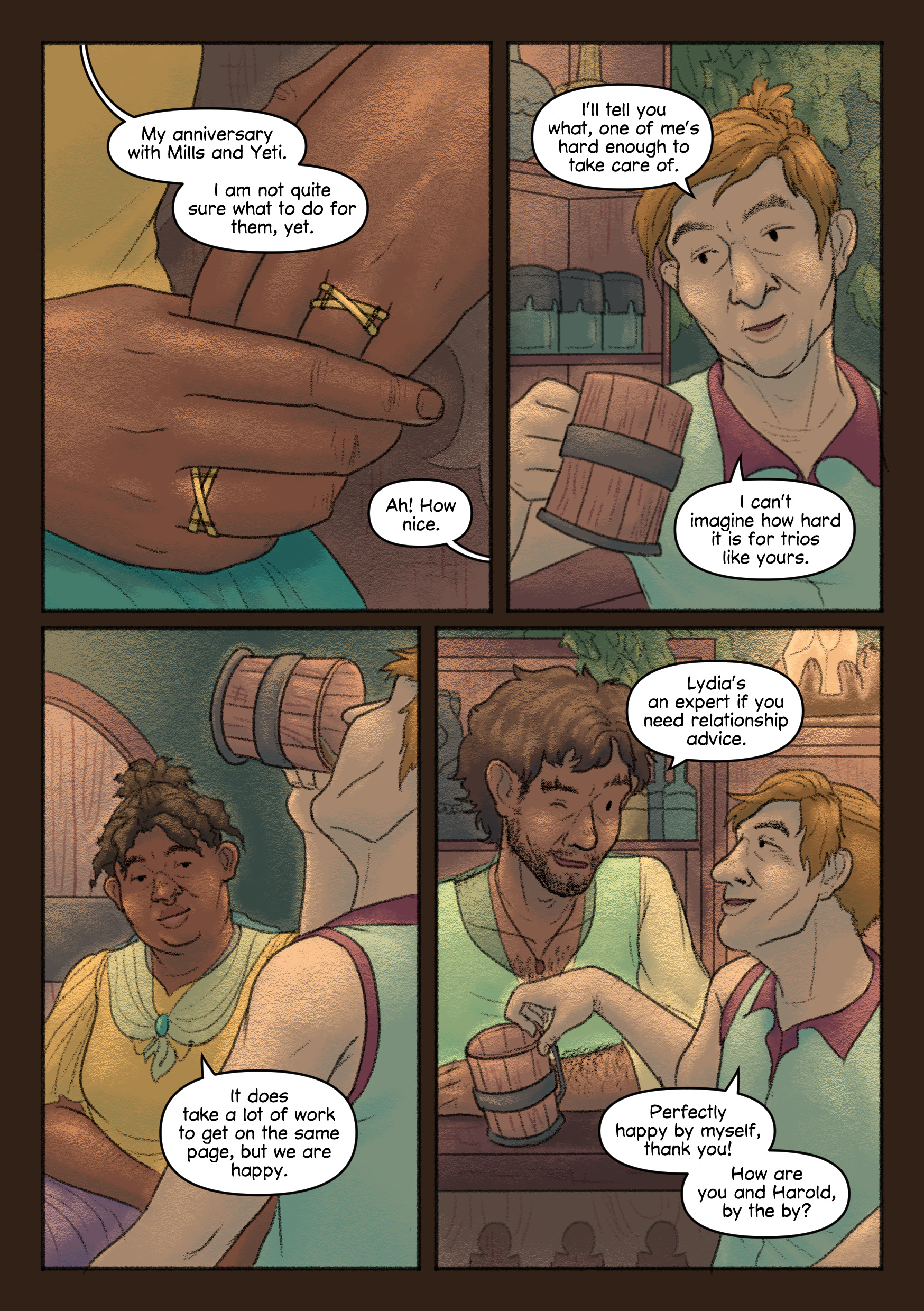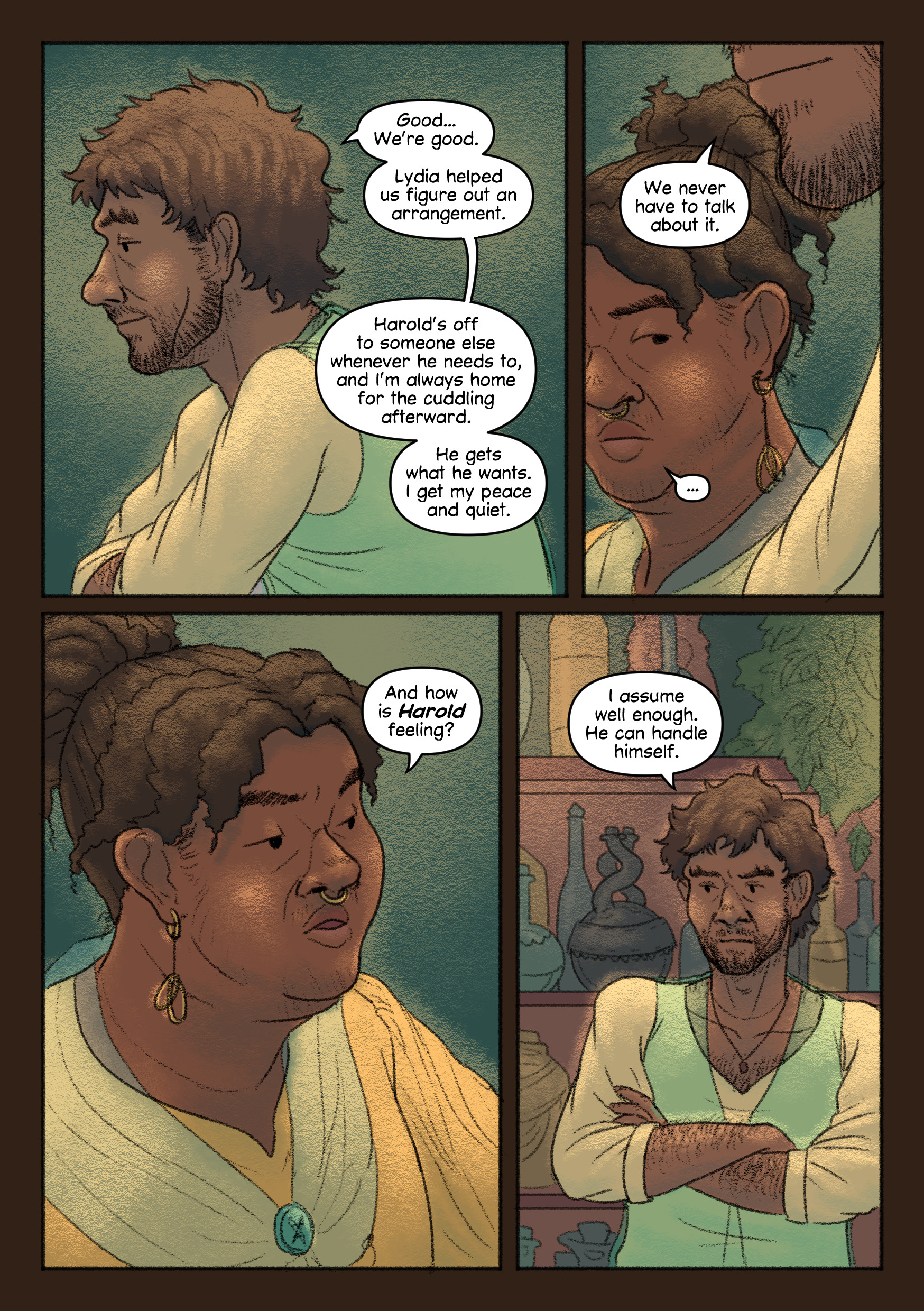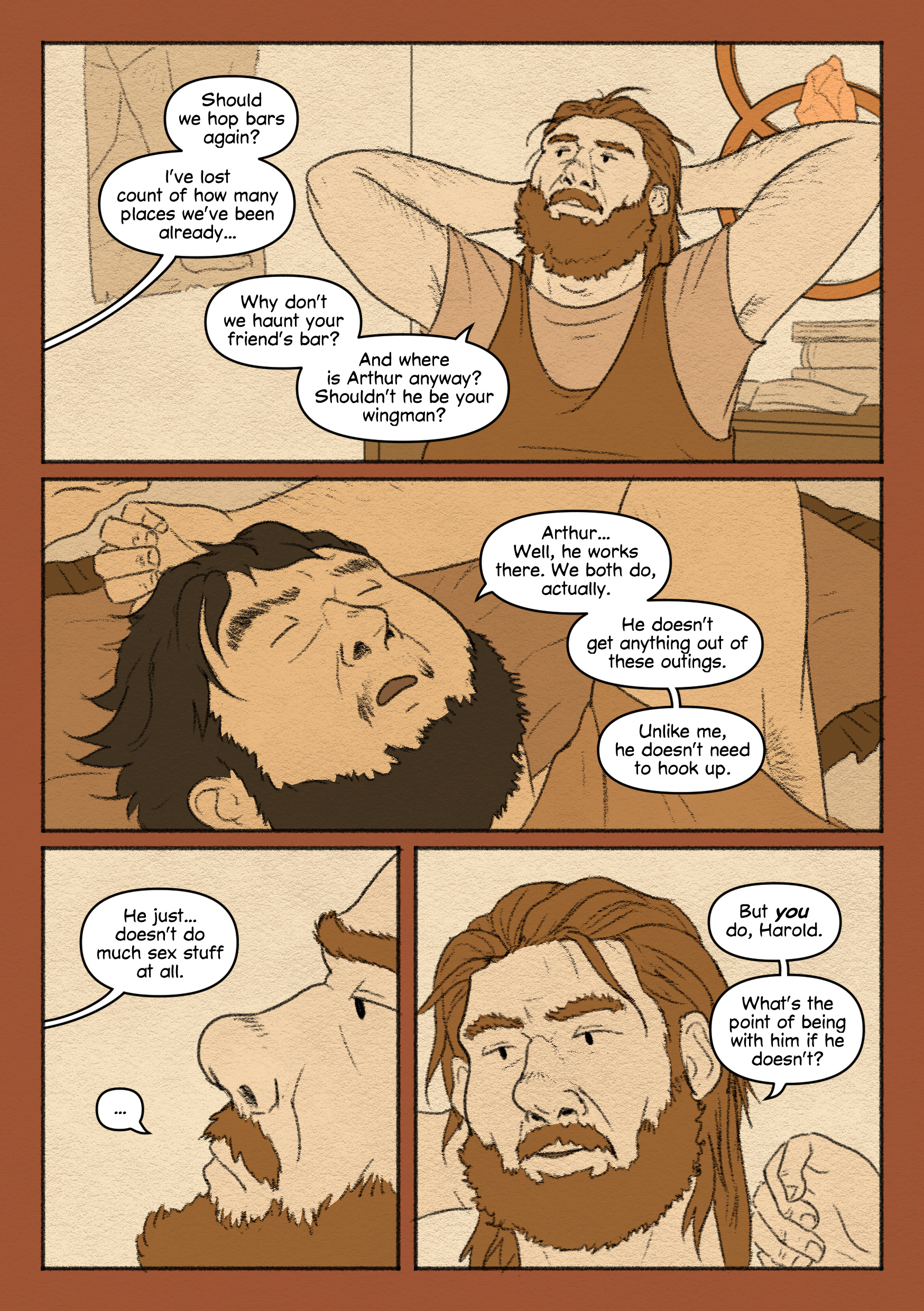 Download
Click download now to get access to the following files:
ItWillBeHard_Abridged.pdf
305 MB
IWBH_BonusContent.pdf
20 MB
IWBH_BehindTheScene.pdf
165 MB